You spend hours every week in the gym working out to look good. But how good do you look when you're working out? With so many awesome performances wear companies on the market, you've got no excuse to turn up day in and day out in the same old sweat-stained, ripped and ragged t-shirt and track pants.
Here's an overview of the best 37 bodybuilder clothing brands on the current market to get you looking your sharpest on the gym floor.
1. GASP
GASP are producers of heavy training as well as everyday leisurewear and casual clothing in more than 40 countries around the world. Every clothing item is treated by hand to give it a unique, individual look. Their brands as GASP and Better Bodies.
2. RyderWear
Ryderwear is an Australian-based gym apparel brand that, since its inception in 2009, has taken the fitness world by storm. They provide gym wear for hardcore bodybuilders, compression tights and performance garments for athletes, as well as funky street and dress to look your best when you're not in the gym. They sponsor athletes such as top bodybuilder Kai Greene. Kai even has a signature line of footwear with Ryderwear.
3. Lululemon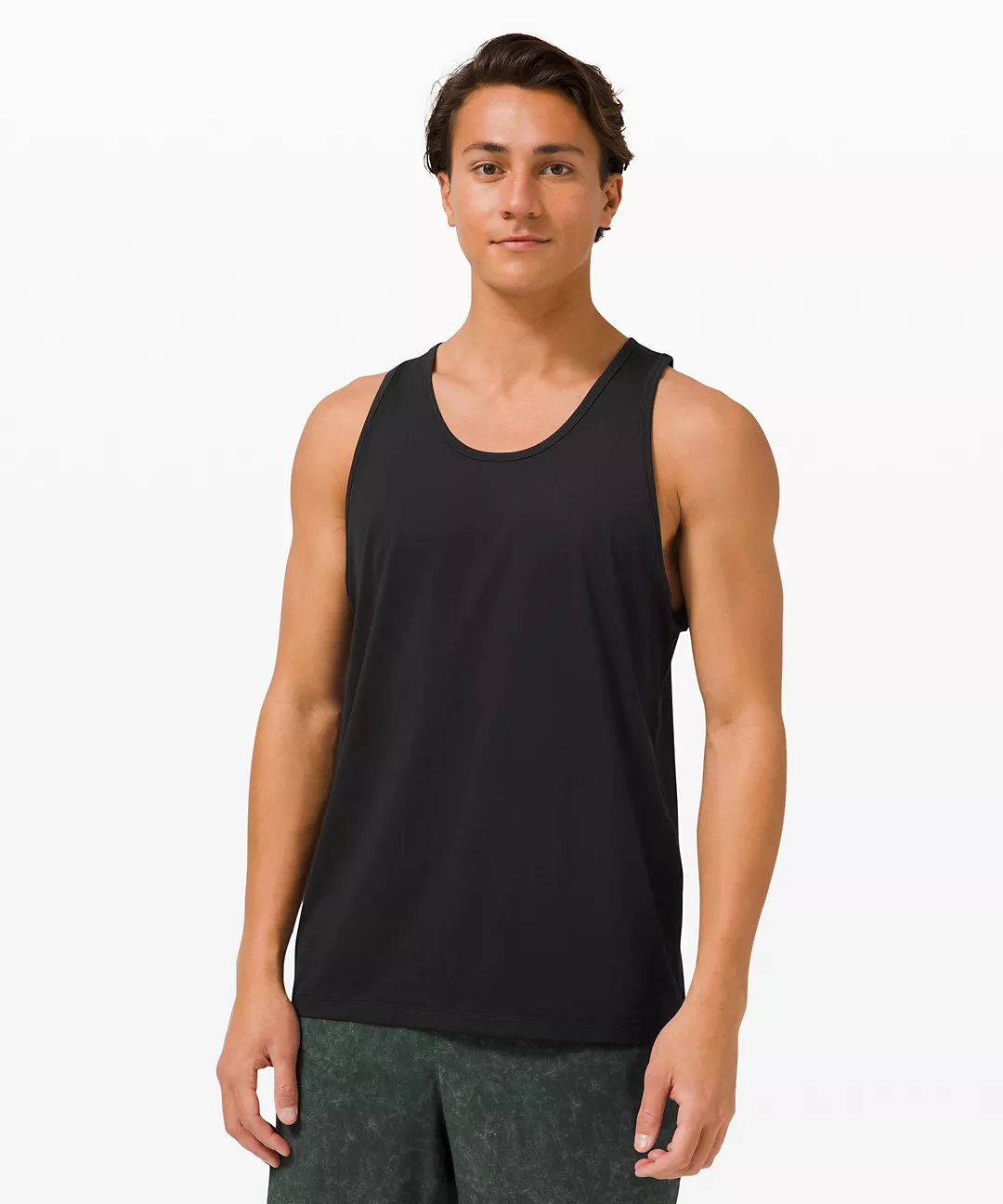 Lululemon started life as a clothing provider for the yoga crowd but has successfully widened its appeal to the broader fitness and bodybuilding community. Their clothing stands out for its superior flexibility, making them a great option for when you're squatting and lunging on leg day. Lululemon has 491 outlets around the world as well as a strong online presence.
4. Gym Shark
In just 10 years, Gymshark out of England has gone from zero to being one of the most popular bodybuilding and athletic wear clothing brands on the planet. In 2020 Gym Shark company was valued at $1 billion. Gym Shark does not have any stand-alone stores, selling directly to customers in 181 countries around the world.
5. Monsta Clothing
Monsta Clothing Co. builds every item in their range with the bodybuilder in mind. They cut their fabrics to accentuate the v-shape of a muscular upper body and to bring out the flare in the quads. This is also extremely functional gear, with fabric technologies being used to wick away moisture and minimize odor. Monsta also caters to the powerlifting and MMA crowd.
6. Barbell Apparel
Barbell Apparel began as a Kickstarter campaign built around a pair of jeans. It has grown to become a leading supplier of gym wear and general streetwear. Their clothing is designed to enhance your body to show off your muscle gains while being functional and form-fitting.
7. Rogue Fitness
Rogue Fitness is one of the most respected names in the gym business, being the official equipment supplier to the CrossFit Games. Their clothing line is of premium quality, with sizes going up to 4X to cater to the mass monsters as well as the classic physique athlete. Rogue's range of wrist straps and knee wraps are also among the best in the business.
8. Fabletics
Fabletics is a subscription-based activewear clothing company that offers a full complement of training and casual wear for general gymgoers and hardcore bodybuilders alike. They offer a personalized service where colors and designs are handpicked for you. This is an extremely eco-friendly company, with many of its products being made from recycled plastic bottle caps.
9. Rhone
Rhone is a supplier of form-fitting, technologically advanced gym wear exclusively for men. Moisture and odor-wicking fabrics mean that you won't get as sweaty or smell as bad when you wear Rhone gear. The simple, stylish designs of Rhone training clothing allow you to confidently wear than outside of them to complement your streetwear.
10. Under Armour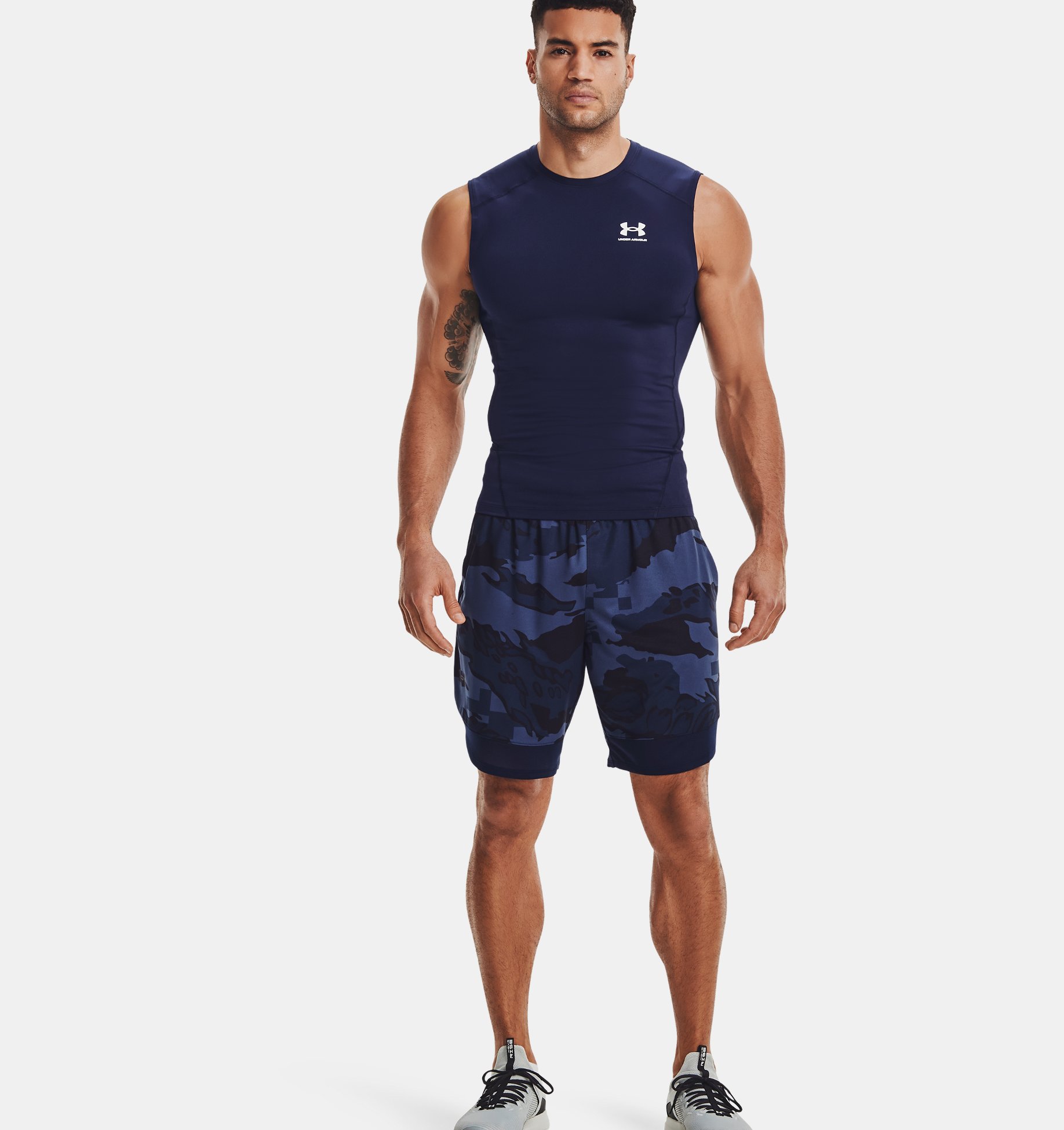 Under Armour started in the mid-1990s with just a single clothing item – a cut-off t-shirt. It is now among the leading athleisure wear companies in the apparel game. They have a complete fitness and bodybuilding clothing range which includes tank tops, compression shirts, leggings, mesh jackets, and workout shoes. Under Armour has a full stable of sponsored athletes in the bodybuilding and fitness space.
11. COOFANDY
COOFANDY offers a range of technologically enhanced activewear clothing to meet your every training need. Their training tops are constructed from premium quality soft cotton fabric, supported by odor and moisture-wicking properties to enhance your comfort and your performance.
12. ECHT
ECHT is another Australian fitness and athletic apparel company that has been making big waves internationally on the back of its quality product range. This is a young, fresh, and vibrant company that releases new lines virtually every week. Based in Melbourne, ECHT ships to customers in more than 50 countries. Their motto is 'Engineered for the modern-day athlete.' The clothing is both functional and stylish, allowing for everyday wear.
13. Myprotein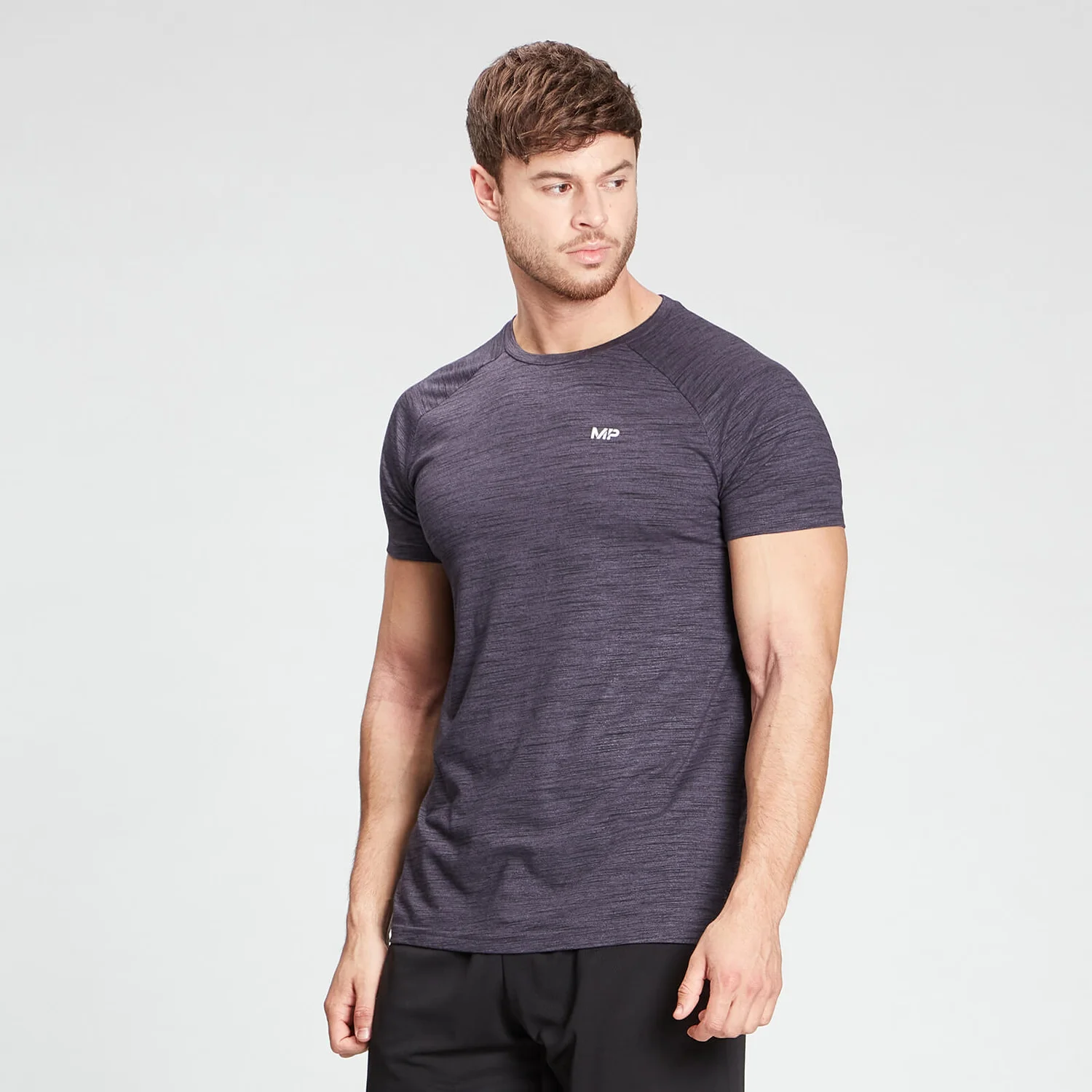 Myprotein is an English supplement company that also offers an extensive bodybuilding clothing range. Their apparel range is more affordable than much of the competition but the quality, performance, and style are right up there. Whether you're after a tank top, sweat pants, jacket, or hoodies, you're bound to find what you're after at Myprotein.
14. SBD
SBD is a UK-based provider of powerlifting and bodybuilding clothing for serious iron athletes. All of their training gear is International Powerlifting Federation (IPF) approved. If you are looking for the best quality lifting belts, deadlifting socks, workout shirts, and wrist wraps, you need to check out the SBD website.
15. PAIZH
PAIZH offers an awesome range of budget-friendly training clothing for bodybuilders, powerlifters, and gym bunnies. Their muscle tees and tanks are aesthetically contoured to bring out your gains while making your workout more comfortable. Their moisture-wicking designs are lightweight, stylish, and well priced.
16. Bacon & Barbells
BACON AND BARBELLS began in 2014 in Ontario, Canada to fill a perceived gap in the fitness, bodybuilding, and powerlifting community. Its originator was a top-level powerlifter who began creating training garments to meet the needs of his powerlifting and bodybuilding peers. They have a retail store in Canada and ship around the world via their website.
17. BOOHOO Man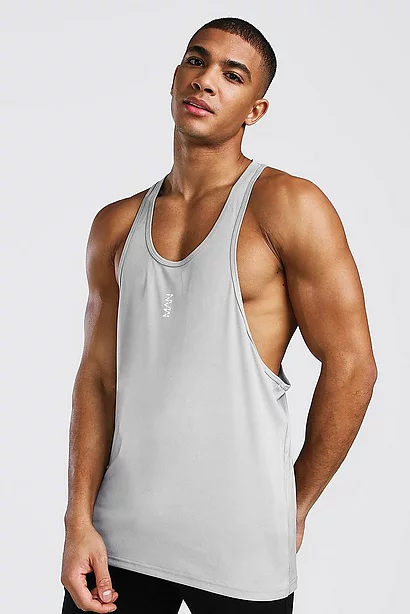 BOOHOO Man is a total men's clothing provider which combines cutting-edge design with an affordable price tag. They have an extensive gym wear range that provides such technology features as moisture-wicking, odor resistance, and garment stretchability to meet all your training needs.
18. Alo Yoga
Alo Yoga may have started as a yoga apparel company but they have branched out since then and now cover the entire gym, including the weight room floor. This workout wear is created with movement in mind. Flexibility is maximized, as is the use of performance fabric wicking technology.
19. Hybrid Legacy
Hybrid Legacy Apparel was started by champion powerlifter Stefi Cohen to provide tanks and t-shirts to the hardcore weightlifting community. They have grown to become a provider of gym and streetwear for all gym users. If you are a hardcore bodybuilder then you will find the gear you need at Hybrid Legacy. The company is still young, so keep an eye out for more good things to come.
20. Ministry of Supply
Ministry of Supply is a budget brand that offers a simple but high-quality range of gym wear and Athleisure apparel to meet the needs of all exercisers. This Boston-based company has its roots at the Massachusetts Institute of Technology (MIT). These garments are designed to be stretchy, breathable, sweatproof, and easy to care for.
21. Iron Strong Apparel
Iron Strong Apparel is a Canadian company that focuses on training tops, t-shirts, tanks, and singlets. They do, however, also have a limited range of training pants. This is a print-on-demand company that offers some awesomely designed durable workout clothes. Their garments are moisture-wicking, odor-reducing, and highly breathable. Iron Strong also caters to the CrossFit community with a range of styles that are understated yet functional.
22. Doughnuts & Deadlifts
Doughnuts & Deadlifts was started in 2014 as a hashtag for people who love those who eat a doughnut and lift heavyweight. Things went viral and a clothing company was created. The company is not like your everyday fitness company that pushes low carb and low calories. Their message is 'eat. lift. live.' The brand is popular with a broad spectrum of exercisers, including powerlifters, bodybuilders, CrossFitters, and Olympic weightlifters.
23. Notorious Bastards
Notorious Bastards is a brand for rebels by rebels. They consider themselves the black sheep of the fitness community. They provide everyday streetwear and casual clothes as well as gym clothing. If you want to make a statement in the gym while working out in comfort, this is a brand to look out for.
24. KindaFit KindaFat
The name of KindaFit KindaFat says it all. This company caters to the 90 percent of gymgoers who don't look like they're about to step on a bodybuilding stage. They offer a range of t-shirts, tanks, compression wear, and training pants that won't make your squidgy bits feel claustrophobic. At the same time, their range is stylish, flexible, and moisture-wicking.
25. Bullet Proof Gymwear
Bullet Proof Gymwear is a London, UK-based athletic gear company that was created by a graphic designer who is also a hardcore gym junkie. You'll see evidence of his graphic design skills in many of the company's clothing lines, including their hoodies, tee shirts, and track pants. The emphasis isn't all on style, though, with comfort, functionality, and moisture resistance also being of prime importance.
26. Swole Gym Wear
Swole Gym Wear is an Australian brand for bodybuilders by bodybuilders. What began as a fitness clothing company has now expanded to include supplements and gym accessories such as wrist wraps and workout gloves. They also offer hardcore bodybuilding workout wear designed to accentuate muscle. While their main emphasis is on supplying the training needs of men, they also cater to female lifters.
27. EYSOM
EYSOM is a Los Angeles-based apparel company that provides a complete range of active and gym wear for guys. The combination of functionality, style, and performance is superb. With this gear on, you'll be able to go directly from the gym to the street with total confidence.
28. Gorilla Wear
Gorilla Wear has been a major player in the bodybuilding apparel space since 1982. From the start, they have collaborated with the biggest names in pro bodybuilding to create the gym, casual and compression wear that bodybuilders love to be seen in. Their current board of advisors includes Mr. Olympia Brandon Curry and former Pro Dennis James.
29. Reebok
Reebok is an iconic general activewear company that has been around for more than 60 years. They now have a pretty impressive range of training apparel for bodybuilders and other hardcore iron pumpers. They offer complete fitness gear lines for men, women, and children.
30. Grrrl
GRRRL CLOTHING is a company that is built on the desire for women's empowerment. The company's tagline is 'Our clothes won't change the world, but the women who wear them will.' They offer a full range of training tops, pants, leggings, and training accessories for active women. As well as gym gear, they also sell casual and evening wear.
31. Rise
Rise is yet another top-performing Canadian fitness apparel company. They were founded in 2014 by real athletes who knew what other athletes wanted and needed. They now sell to customers in 110 countries around the world. Rise has complete lines of bodybuilding clothing for both men and women that are designed to showcase their hard-earned muscle while making their workout more comfortable and functional.
32. Anax Fitness
Anax Fitness offers a range of tough-as-nails bodybuilding training garments that are durable, flexible, and functional. They're also stylish and aesthetic, allowing you to highlight your gains while you're on the gym floor. This UK bodybuilding clothing company has been around for 8 years and going from strength to strength.
33. Ritual Apparel
Ritual Apparel was founded in 2017 to build a community based on 'strength through ritual.' The company sells a range of branded gym wear including tops, pants, sweatshirts, competition wear, and accessories. Sizes go up to 4X, which will cater to even the bulkiest bodybuilder.
34. Virus
Virus may not be the best name for a clothing company in a pandemic, but if you're a bodybuilder who's looking for smart, stylish, and functional high-quality clothes, these guys need to be on your radar. They provide stylish cuts designed to accentuate your gains while improving your training comfort. If you're a powerlifter, they also sell competition singlets.
35. Champion
Champion is an old brand that has had a revival in recent years. It caters to general gym-goers as well as the hardcore crowd with a full range of everyday gym wear and training tops, bottoms, and streetwear. Their classic hoodies and windbreaker jackets are ideal for wearing to the gym and through your warm-up.
36. Western Rise
Western Rise is an American athletic garment company that specializes in the use of various fabric technologies, including temperature regulating t-shirts, odor-resistant hoodies, and moisture and odor-wicking track pants. The company offers a huge range of gym wear as well as everyday wear.
37. Three Sixty Six
Three Sixty Six produce a line of athletic gym clothes that is comfortable, lightweight, and athletic. They have an extensive range of tops, bottoms, pullovers, and hoodies that make use of moisture-wicking, bacteria-resistant fabrics to make your training sessions more comfortable and functional.
The Bottom Line
With so many fantastic athletic wear and bodybuilding companies available to you, isn't it about time you upped your athletic wear game? Refitting your gym workout will not only have you looking the part, but it will also improve your workout performance thanks to the advanced technology that is built into modern gym clothing. So, reward your consistency and effort in the gym by treating yourself to some new bodybuilding threads.
Frequently Asked Questions
What clothes are best for the gym?
The best clothes for the gym are those that are both functional and stylish. They need to allow you to train without getting the clothing caught up in the weights. They should also be loose fitting so you can move through a full range of motion freely. Pants need to be 'squat proof', offering the stretchability you need to go 'ass the grass' without any embarrassing mishaps.
How do I get the smell out of my gym clothes?
You should soak your used gym clothes in white vinegar before washing them. Do not use fabric softener and limit your use of laundry detergent. You can also add baking soda or a little lemon juice. 
What is the best brand for bodybuilding?
The best brand for bodybuilding clothing is a subjective matter, as well have different tastes. The most popular bodybuilding clothing brands right now are Ryderwear, Gymshark and GASP.